Tim Mosholder is originally from Western Pennsylvania. He lived in Southern California for eight years before moving to Colorado in 1998 with his wife, Jennifer.  Both have a son named, Dylan.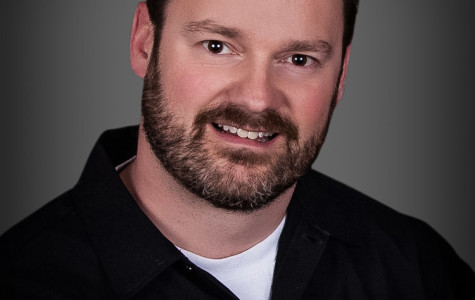 Tim founded Mountain View Photo in 2002. He is very passionate when it comes to photography. With over 25 years of photography experience, he understands lighting, depth-of-field, composition and the art of posing. His love for wedding photography is apparent when looking through his wedding portfolio. Tim has photographed more than 450 weddings. His wedding photography style is a combination of posed formals as well as photo-journalistic. Don't be fooled by new photographers who shoot everything in program mode! Just because they occasionally take a nice picture, doesn't make them a professional photographer. Don't sacrifice your precious moments to save a few dollars. Call us today!
We are a family owned business with Christian values. We choose to limit our photography business so we can provide exceptional service to our customers. We restrict the number of weddings that we photograph to 20 per year. We also limit the number of senior portrait sessions that we photograph to 30 seniors per year.
Our business started in our home more than a decade ago and is now a store front business. We are located in the Littleton Plaza Shopping Center on Littleton Boulevard. We have been at this location for eight years now. Most of our work is done on-location but we often do in-studio sessions as well. Consultations are available in studio and are by appointment only.
Besides Tim working full-time at the studio, we have two other part-time photographers that help out with wedding and event photography. All of our photographers are well experienced and have photographed weddings by themselves. We have over 75 years of combined photography experience.
Our business uses professional Canon (EOS-1D X, 5D Mark III) cameras that create beautiful images. We always have at least two professional cameras with us when photographing an event. All of our images are shot in RAW format (clients will receive JPEGs) and we adjust color temperature, exposure, contrast, highlights and shadows on all of our photos. We add vivid color to our images to make them pop!  Basic retouching is included on all photography.
2013 & 2014 "Bride's Choice Award"
WeddingWire Bride's Choice Awards recipients represent the top five percent of wedding professionals who demonstrate excellence in quality, service, responsiveness and professionalism.
2012 "Best Wedding Photographer"
Received by mywedding.com to recognize talented wedding professionals with high quality work and achieving True Love status throughout the year. Only one winner per category is awarded per year.
2009, 2010 & 2011 "Best of Littleton Award"
For three consecutive years, Mountain View Photo was selected for the "Best of Littleton Award" in Photography by the U.S. Commerce Association. The USCA recognizes outstanding local businesses throughout the country.
"Anticipate – Capture – Adore"
Our vision is to capture life's precious moments to be passed on to future generations as timeless memories. We strive to anticipate the perfect shot, capture it and transform memories onto paper or canvas to adore them forever. We delight our customers by helping them see that sometimes they will never know the true value of a moment until it becomes a captured memory. Our goal is to satisfy every customer so they continue to use our services as long as we are in business.